Fun Things To Do on Earth Day in New Jersey
April 22 marks the 46th anniversary of Earth Day. Some of the ways you can help celebrate Earth Day include planting trees, picking up trash, creating recycling and conservation programs, using recyclable containers for snacks and lunches. Another way is to take action and have your kids participate in one of the many Earth Day events happening in April. Check our calendar for even more events in your area.
April 16
Englewood Green Fair
Noon to 4PM.
Veterans Park/Depot Square, North Dean Street, Englewood
Demonstrations include Electric/Hybrid Car Show, Beekeeping, RIzzo's Wildlife, NJ Bat man, Butterfly & Pollinator Garden, Birds of Prey. Activities include Mr. G's Bicycle Fix-It Workshop, On-Site Paper Shredding Truck, Recycled art project, Information Tables include Geoscape Solar, Suez Water, Composting, Rain Barrels, Native Plants, Dark Sky.
Rain Barrel Building Workshop
1 – 3 PM
Tulpehaking Nature Center, 157 Westcott Ave, Hamilton
This series focuses on stewardship projects for the eco-friendly homeowner. Led by our local Americorps Watershed Ambassador, participants will build their own rain barrel and learn how to install them. Make sure you have room in your car to transport the barrel home.
9th Annual Cleanup of the Cranbury Brook and Plainsboro Pond
9 AM – Noon
641 Plainsboro Road, Plainsboro, NJ 08536
10th Cache In Trash Out Event on High Mountain
10 AM – Noon
Red Trail Head Parking on Pompton Roead, Wayne NJ
CELEBRATE EARTH DAY and help clean up High Mountain Preserve with the local geocaching community by attending a Cache In Trash Out® (CITO) Event. What to bring: Gloves, good shoes, wheel barrows and a smile. What will be available: Garbage bags and donuts will be provided.
Delaware Garden Community Day
9 AM – Noon
Meet at the Urban Promise Parking Lot at the intersection of Rudderow and N. 36th Streets, Camden
Pop-Up Bike Clinic, Help plant trees, shop at the flea market. Join the NJ Tree Foundation, the Promise Team, and Neighbors of N. 36th Street as we dig holes, plant trees, lay mulch, and have fun at this community tree planting event! This is part of the NJ Tree Foundation's "Trees for Trails" project to bring more beautiful trees to the regional Circuit Trail network.
---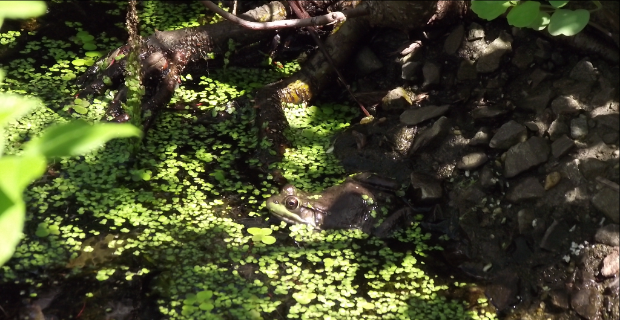 April 17
Ridgewood 2016 Earth Day Fair and Daffodil Festival
11 AM - 2 PM
The theme is Butterflies, Bees & Bats -- Save our Pollinators! Local exhibitors; Daffy Dog Parade, local educational and environment programs, music, and more
Earth Day Celebration at Wharton State Forest
Noon to 4PM
Wharton State Forest, Batsto Historic Village
Nature talks and walks and other family fun activities.
Round Robin Event of Activities for Earth Day
6 - 9 PM
Echo Hill Park, 41, Lilac Drive, Flemington, NJ 08822
Throughout the course of the night, you will have a chance to partake in a campfire and storytelling; attend a square dance with the Hunterdon Flutterwheels Square Dance Club; try your hand at archery; and experience the magic that exists around honey bees with the NJ Beekeepers Association. Free, Pre-registration Required
---
April 21
Earth Day Themed Mommy and Me Playdate at Whole Foods
10:30 AM - Noon
1255 Raritan Road, Clark, NJ
Treat your tot to a fun filled morning of crafts, interactive fun, giveaways and raffle prizes. Meet at the Eatery. FREE!
---
April 23
Earth Day Open House
11 AM - 4 PM
Echo Hill Park, 41, Lilac Drive, Flemington, NJ 08822
Partake in a stream study to catch insects and crayfish. Make some nature crafts at the art tables. Walk amongst the 4-H animals. Join the 4-H robotics club as they demonstrate their robot, or the Deadeyes for some archery practice. Learn how the weather forecast is produced for television. Join the Pond Paddle with the Hunterdon County Canoe Club. (Tickets are required.) Only available day of - first come/first serve basis. The day concludes at 3pm with a wild animal show by Eyes of the Wild.
Earth Day 2016 Earth Day 5K Run/Walk and Fair
Run/Walk: 10 AM; Fair 11 AM - 5 PM
Liberty State Park, Jersey City
Over 100 exhibits to keeping the earth "green"; stage and strolling entertainment; rides, games and arts and crafts activities. Awards ceremony for winners of the HCIA's Annual Crayon Recycling and Calendar Art Contests
Woodbridge Earth Day Fair
10 AM - 2 PM
Woodbridge Community Center, 600 Main Street, Woodbridge, NJ 07095
Learn about our Seed Library, tree seedling/house plant give-aways, game wheel, eco-friendly vendors/organizations, and much more. Participation is free.
Earth Day /Arbor Day Hike
10 AM
Cheesequake State Park Nature Center
Meet at the Nature Center for an Earth Day Program. The event will include a tree-planting and trail cleanup hike. Participants should bring gloves.
---
April 24
Edison Earth Day Celebration
9 AM - 3 PM
Papaianni Park 100 Municipal Boulevard Edison, NJ 08817
Event activities shall include: Volunteer Plantings, Site Cleaning, Organic Debris Consolidation and many other Green/Sustainable Actions; On-Site Air/Soil/Water Environmental Testing; Eco-Tour and Discussion of Papaianni Lake. Food will be available to purchase on-site. Edison Clean Communities Program will provide free, re-usable water bottles and shopping bags, as well as sponsor the portable rest facilities at the event.
Daffodil Day at Reeves Reed Arboretum
11 AM - 4 PM
165 Hobart Avenue Summit NJ 07901
Daffodil Day celebrates the arrival of spring with its display of over 40,000 daffodils in its glacial kettle. With spring themed games and crafts, live entertainment, Green Goats petting zoo and outdoor market, Daffodil Day is a family festival not to be missed! $10/person, $25 max per family
Meet the Butterfly Guy
3:45 to 4:30pm
190 Lord Stirling Road, Basking Ridge, NJ 07920
Meet Rick Mikula, the butterfly guy, and learn about the importance of butterflies and moths for ecological balance. See butterfly mounts from around the world and meet some live butterflies. A perfect way to celebrate Earth Day - fun for all ages.
ACUA's 26th Annual Earth Day Festival
10 am - 4 pm
6700 Delilah Road, Egg Harbor Township, NJ 08234
Join them for a day of environmental entertainment and education! Take a hayride to the top of the landfill; tour the wind, solar and wastewater facility in Atlantic City; and see how mixed recyclables are processed & separated at the recycling center. Attend free workshops on organic gardening, backyard chickens, native plants for pollinators, permaculture & rain barrel construction.
---
April 30
Earth Day Celebration
11 AM – 4 PM
621 Eagle Rock Ave, Roseland NJ 07068
Bring your family, friends, and neighbors for our annual outdoor Earth festival. On this special day, celebrate nature with crafts, games, and recreational opportunities, such as canoeing and hiking. Enjoy demonstrations, information, a local eco-vendors' sale. Environmental Center staff and partner groups will be on hand to guide you throughout the day
Earth Day Celebration
11 AM – 4 PM
Community Supported Garden at Genesis Farm 41B Silver Lake Road Blairstown, NJ 07825
Celebrate Earth at the farm with tours, exhibits, entertainment, food, wine tasting, kids' activities and more!
7th Sustainable Cherry Hill Earth Festival
10 a.m. - 2 p.m. + Family Fun Bike Ride 8 a.m.
Croft Farm 100 Bortons Mill Rd. Cherry Hill, NJ 08034
The largest eco event in South Jersey bringing 5000 visitors and participants together for a region-wide celebration of sustainability.
Holmdel Earth Day Festival
12 – 5 PM
Bayonet Farm, 41 Middletown Road, Holmdel, NJ 07733
18th Annual Festival is Rain or Shine! Petting Zoo and live Mammal Mania show! See a real beehive up close! Nature crafts! Many "Green" Exhibits, Live Folk/Rock bands, wonderful homemade foods and pet adoptions! Guided Tours of historic Harding House & surrounding rolling pastures. Free but nominal per person charge for Petting Zoo
Back To Top