April 24-30: Earth Day Events for NJ Kids and Families. Spring Time Family Fun Activities!
HIGHLIGHTS: WEEK OF APR 24 - APR 30
Earth Day Events for NJ Kids and Families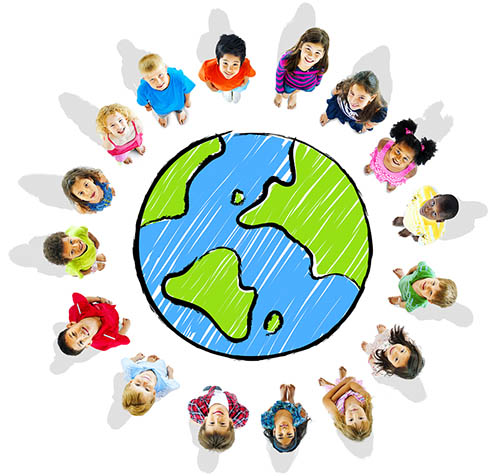 Earth Day was April 22 but there are plenty of Green Celebrations this weekend throughout NJ. NJ Kids has a list of special events to celebrate nature with numerous opportunities to participate in making our Earth a better place to live. Spend Earth Day at one of these venues and share a common goal of having fun and making a positive change for the future of the environment!
Link to Earth Day Events and Activities
---
WEEKEND CALENDAR
Here is just a sample list of what's going on this weekend! Go to our website for lots more!!
Earthfest Overpeck
Saturday, April 26, 09:00 AM - 06:00 PM
Hackensack Riverkeeper's first-ever Earth Day celebration. A festival featuring a recycled regatta, fishing derby, green vendors, live music, food, pharmaceutical take-back, open kayaking, recovery ... Ridgefield Park. Link

New Jersey Folk Festival
Saturday, April 26, 10:00 AM - 06:00 PM
The New Jersey Folk Festival is a large-scale, multi-faceted family and educational event. New Brunswick. Link

Shad Festival
Saturday, April 26 to Sunday, April 27
Shad Fest features the area's finest artists and crafters, great food and family entertainment, but the two-day extravaganza also serves as a venue for local non-profit organizations to raise ... Lambertville. Link

Beyond Rubik's Cube at LSC
Saturday, April 26 to Sunday, April 27
Liberty Science Center will premiere Beyond Rubik's Cube, a multi-sensory experience celebrating the 40th anniversary of the world's bestselling puzzle toy. In three exhibit zones, Invent, Play... Jersey City. Link

Earth and Arbor Day @ Camden Children's Garden
Saturday, April 26 to Sunday, April 27
Celebrate Earth Day amid the beauty of 4.5-acres of children's themed gardens and the Philadelphia Eagles Four Seasons Butterfly House. This festival includes planting activities, crafts and education... Camden. Link

2014 Edison Earth Day Celebration
Sunday, April 27, 09:00 AM - 03:00 AM
Co-presented by the Township of Edison, Edison Clean Communities Program; Edison Township Environmental Commission (ETEC) and the Edison Sustainable Jersey Green Team (ESJGT), the free, annual green... Edison. Link

Green Festival in NYC
Sunday, April 27, 10:00 AM - 06:00 PM
Parents looking for fun family-friendly activities can bring their kids to Pier 94 on Saturday and Sunday, April 26-27, 2014 between 10:00 am - 6:00 pm to be a part of the largest and longest-running ... New York City. Link
---
FREE AND FABULOUS EVENT
THE NEW JERSEY NAVAL MUSEUM
Museums and grounds are free. In the museum, you will find lots of cool gadgets and a collection of unique items that were used during the WWII, and on the grounds, authentic torpedos and submarines. BONUS: There's a small fee to tour the actual USS Ling submarine where you can experience life underneath the sea. 78 River St, Hackensack, NJ 07601
COHAZINK ZOO
NJ's first zoo, it now houses over 200 birds and animals from around the world. BONUS: The natural landscaping (a river runs through the park) is perfect for an afternoon stroll.
Click here for more Free and Fabulous Ideas
Click here for Free and Fabulous Family Outing
Click here for Fabulous and Free Zoos
Click here for Free and Fabulous Nature Centers, Parks and Outdoor Spaces
Click here for Free and Fabulous Museums
Click here for Fabulous and Free Historical Sites in New
---
FEATURE EVENTS
DINOSAUR DAY AT NEWARK MUSEUM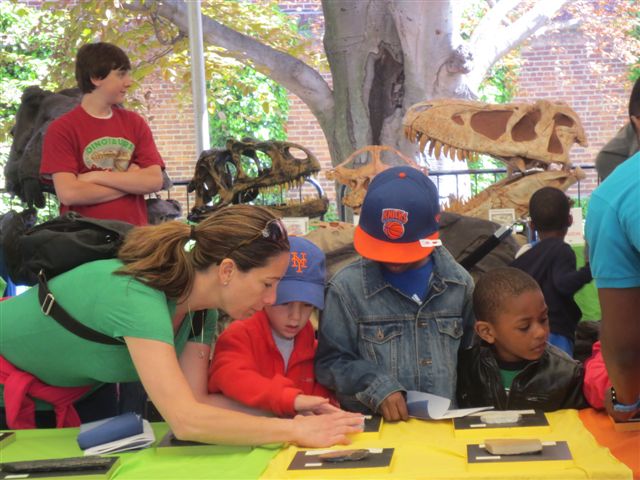 Saturday, May 3, 12:00 pm - 4:30 pm
This is the 7th installment of Dinosaur Day at the Newark Museum featuring fun educational activities for kids and the dinosaur lover in all of us. Come see a 15' interactive T-Rex courtesy of Field Station. There will be face painting, Dinosaur Origami, Planetarium shows and lots more. Link
---
FEATURE FIELD TRIP IDEA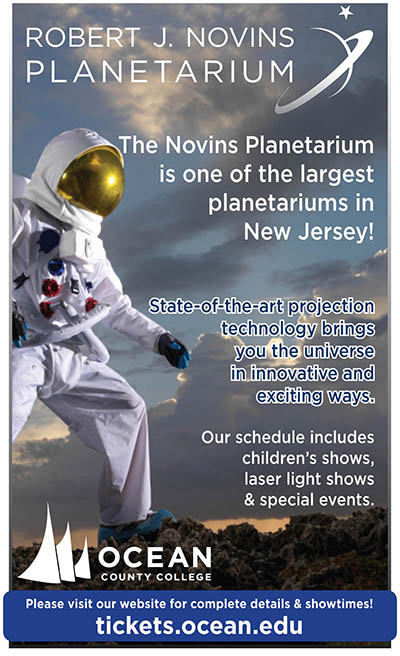 ROBERT J. NOVINS PLANETARIUM at OCEAN COUNTY COLLETE

Spend an enjoyable evening or afternoon "Under the Stars" at the Robert J. Novins Planetarium on Ocean County College's Main Campus, College Drive, Toms River, NJ. One of the largest and most active planetariums in the state, the Novins Planetarium offers a variety of children's, laser, and seasonal shows, plus an array of special events. Visit the Novins Planetarium ... it's a fun trip for the whole family! For a show schedule, visit www.ocean.edu or for recorded show information call 732-255-0342.

Link
---
WORLD OF WINGS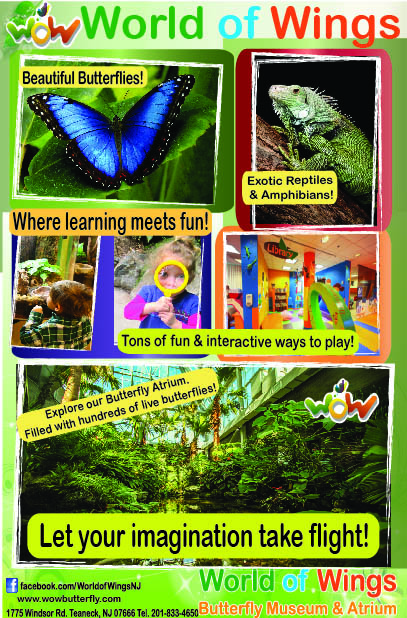 Members at Wow believe that early childhood learning is the foundation and an essential factor in becoming a nurturing and creative individual. What and how they learn should not be restricted only to a classroom and textbooks, but rather they should constantly be exposed to new knowledge while they engage in fun plays and other activities throughout the day. Visit our specially designed butterfly atrium and animal exhibits. WOW members hope to provide each child with a unique one-of-a-kind experience that will enable him or her to envision a higher standard of learning and living for the future.

Link
---
Sign up for our weekly newsletter. Get the latest scoop on upcoming events and special promotions.
Click here to sign up.
Back To Top
---