Did You Say Free? NJ Kids Has Loads Of Free And Fabulous Events This April!
We found these wonderful spring ideas and what better price than for FREE! Have fun venturing through New Jersey and discovering all sorts of fun, from animal encounters, outdoor hikes, and walks and 5Kruns, to parks and playgrounds and festivals and fairs. Take the family on a day trip, and venture out and explore other areas of Jersey. Enjoy the Spring!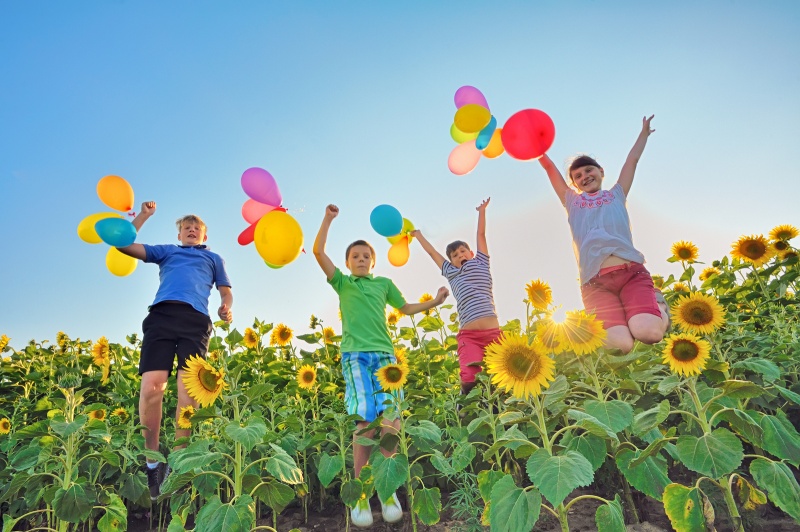 Everyday is a kid's day at
Lucy the Elephant
, which is open throughout the month of April Wednesday, Thursday and Friday from 11 am to 4 pm, as well as weekends from 10 am to 5 pm. For more information, call 609-823-6473 or visit
www.lucytheelephant.org
.
April 3
Keeping Up with Nutrition
7pm-9pm. FREE Lectures. Reservations required! Want answers to questions about nutrition? Join registered dietitian Susan Canonico for an open discussion about nutrition benefits and myths. Topics will include: vitamin supplements, spices vs. salt, and how to make healthy choices when dining out! 1 Diamond Hill Road. Lawerence Pavilion, Conference Ctr, Berkeley Heights. 908-277-8889.
summitmedicalgroup.com/events
April 5 from 11-11:45am Drop-in Surprise Story Time at Deep Cut Gardens
Join us for a reading from a nature- or garden-related book. If it's cold or rainy we'll be inside the Horticultural Center, but if it's fair we will be out in the garden. A clue at the entrance will lead you to the secret spot! Open to ages 3 and up, under 18 with adult. FREE! 152 Red Hill Road, Middletown. Monmouth County
April 5 & 6 from 1-4pm. Swoosh and Rumble, the Mill Comes Alive at Historic Walnford. Milling demonstrations begin and continue on weekend afternoons through November. Listen to the swoosh of corn sliding down spouts, hear the rumbling millstones, and feel the building come alive as this marvelous 19th century mill turns corn in to cornmeal right before your eyes. 62 Walnford Road, Upper Freehold. Monmouth County
April 5-6, 12-13 Cherry Blossom Family Day (11am-3pm) and One Mile Fun Run (10am-12pm). Outdoors and community is a great and healthy way to spend a Saturday. The celebration continues at the Prudential Concert Grove with live performances, children's activities, and more! The 1-Mile Fun Run/Walk is free in which to participate and precedes the Family Day activities. Schools and groups must register in advance at 973.239.2495. 22 Cresmont Rd, Verona. 973-239-2485. essexcountynj.org. Essex County
April 20-April 28: Children may engage in a bit of history and exercise during Spring Break at the Historic Absecon Lighthouse, which is now open daily from Thursday, April 10 through Monday, April 28 from 11 am to 4 pm with the final 228-step climb to the summit commencing at 3:30 pm. Admission to the lighthouse museum, grounds and parking are all free. First lit in 1857, Absecon Lighthouse, located at 31 South Rhode Island Avenue, is the oldest man-made structure in Atlantic City, the tallest lighthouse in New Jersey and the third tallest in the country. For more information, call 609-449-1360 or visit www.abseconlighthouse.org.
April 12 Camp Riverbend's Saturday Club runs from 9:30am-11am. This is a great way to meet and mingle with other kids and learn about camp. Designed for all preschoolers and kindergarteners! Join the club for a structured morning of activities including games, crafts, nature, cooking, music and more, led by Camp Riverbend counselors. Free! Parents must stay with their children. Limited spaces, so RSVP is required to miriam@campriverbend.com. 116 Hillcrest Rd, Warren. 908.580.2267. campriverbend.com. Somerset County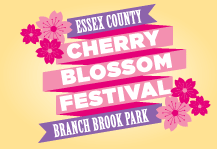 April 12 Mathnasium of Montclair Open House 2pm-4:30pm. Whether your child is struggling to stay at grade level or behind, or needs to be challenged, we will develop an individualized learning plan to ensure success, including Algebra, Geometry, Pre Calculus. Come to our Open House. 1st - 12 gr. 147 Valley Rd, Montclair. 973-707-7081. mathnasium.com/Montclair. Essex County
April 12 Story Time @ Trailside Nature Center 3pm-3:45pm. Meet at the Trailside Visitor Center Donations appreciated. 452 New Providence Road, Mountainside. 908-789-3670. ucnj.org/trailside. Union County
April 13-19: The Atlantic City Free Public Library, located at 1 North Tennessee Avenue, is celebrating National Library Week from Sunday, April 13 through Saturday, April 19 with many family-friendly programs held each day. The Library will also be unveiling its new teen "Makerspace – Make AC: Dream It, Design It, Do It" on Monday, April 14 at 2 pm inside the Teen Space. The "Makerspace" will provide Library teen cardholders with access to a variety of technology and tools, including a 3-D printer, digital audio recording, video and photography equipment, fiber arts, sewing machine, robotics and much more.
April 13 from 1-3pm Blacksmith Demonstration at Historic Longstreet Farm. See what the Blacksmith is making in his workshop. 44 Longstreet Road, Holmdel. Monmouth County
April 13 Family Woodland Hike at New Jersey Botanical Gardens. Join Rich Cahayla-Wynne on an easy, child-friendly hike in the Garden's woodlands. Learn a bit about the plants, animals and geology around you on a hike designed to fit the group. Wear sturdy shoes, meet at the Carriage House. Snow/rain cancels. FREE. 2 Morris Road, Ringwood. 973-962-9534. njbg.org. Passaic County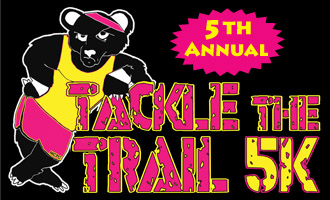 April 13 Tackle the Trail 5K & 1-Mile Fitness/Dog Walk at Central Park of Morris County 9am-11am. Join runners and their canine companions on a 5K course featuring soft rolling hills and a mixture of grass, gravel, and natural trail surfaces with beautiful views. 91 Central Avenue, Parsippany. 973.326.7616. morrisparks.net. Morris County
April 13 Essex County Cherry Blossom Festival Bloomfest! 11am-5pm. What better way to leisurely stroll through a park under a spray of cherry blossoms. Bring a blanket and picnic basket, even if it's for an hour or two or five. Enjoy a family day in the pink park! A packed schedule of events includes cultural demonstrations, children's activities, live music. food, and more! Free admission. Bloomfield, NJ. Essex County
April 17:
The Library's "Hometown Teams" Smithsonian Exhibit
continues its run at the Noyes Stockton College Arts Garage with "Pep Talks" on boxing (Thursday, April 17, 6-7:30 pm) and crew & swimming (Thursday, April 24, 6-7:30 pm). For more information on Library Week programming, call 609-345-2269 or visit
www.acfpl.org
.
April 19 & 20 from 1-4pm Walnford in Bloom
The majestic redbud tree, rows of daffodils, and a variety of wildflowers offer a burst of color. Weather permitting, admire nature's fresh attire this weekend while you picnic or fish by the creek, explore the historic buildings, and watch the mill in operation; Walnford offers something to delight all ages. 62 Walnford Road, Upper Freehold. Monmouth County
April 19 Walk With Me @ Met Life Stadium 9am-1pm. Join us at our 5th Annual fundraiser being held at MetLife Stadium, Home of the New York Giants and New York Jets, not to mention the 2014 Super Bowl! 1 Mile Walk through concourse levels of stadium. 5K Run through outskirts of stadium. All walkers & runners will finish on the field! 9:00am Registration/Gates Open | 10:15am Opening Ceremony | 10:30am Walk/Run Kick-off | 11:30am After-Party | 12:00pm Race Awards | *Health Fair & Activities open 9:00am-12pmCost: Walkers: FREE! Runners: $25 (oops sorry, they're not free) . 732-955-8368.
April 19 Kierson Farm Open House 10am-3pm. "Come Ride With Us!" Our open house is a great time for you to meet our excellent staff and our fabulous horses as well as see our facility. We offer FREE pony rides the day of the event and a FREE introductory riding lesson for all participants! "The Horses are Waiting!" 107 W. Woodschurch Rd, Flemington. 908.528.3307. horsecrazy123.com. Hunterdon County
April 22 National Geographic Live presents Paul Nicklen "Polar Obsession" 7:30pm-9pm. A National Geographic Live Lecture: Paul Nicklen uses his camera to reveal the nature of the changing polar regions due to the effects of a warming planet. Whether he is ice diving among leopard seals in Antarctica, covering hundreds of miles of terrain in -40F temperatures, or mastering aerial shots from his ultralight plane, Paul Nicklen has specialized in photographing polar regions since 1995 - This is a FREE lecture thanks to support from BASF. 4 ticket limit per person - 100 South Street, Morristown. 973-539-8008. mayoarts.org Morris County.
April 25 Arbor Day Celebration at Terhune Orchards 10am-5pm. Come enjoy the farm and celebrate the wonder of trees! No admission fee. 330 Cold Soil Road, Princeton. 609.924.2310. http://www.terhuneorchards.com. Mercer County
April 26 Early Spring Wildflower Walk at New Jersey Botanical Gardens. Spring is peeking out everywhere! Join Nancy Bristow in checking out the early bloomers in the Wildflower Garden! Wear sturdy shoes, meet at the Carriage House. Rain or snow cancels. $5 donation requested. 2 Morris Road, Ringwood. 973-962-9534. njbg.org. Passaic County
Aril 26 Artisans' Fair 10am-4pm. Crafts are celebrated with a historic fabrics presentation, specialized tours of the Vail House, craft demonstrations, displays, activities, presentations, hands-on activities, and more. Purchase handmade items from local crafters. See the special exhibit in the Vail House by an honoree artist. The artist offers talks and answers questions about her work. 333 Speedwell Ave, Morristown. 973.285.6550. morrisparks.net Morris County
April 26 Rutgers Day 10am-4pm. Experience New Jersey's State University. Rutgers Day offers free performances, tours, exhibits, hands-on activities, and perennial favorites. Come share in their Rutgers pride by exploring the university's research, education, and service. Meet their diverse student body and faculty, and learn more about the health sciences programs that are now a part of their university. They look forward to seeing you on the campuses in New Brunswick and Piscataway. 101 Somerset Street, New Brunswick,. http://rutgersday.rutgers.edu/ Middlesex County
April 26 Earth Day in Ridgewood 10am-2pm. The Ridgewood Environmental Advisory Committee invited you to a special day in Ridgewood. Memorial Park at Van Neste Square, Ridgewood. ridgewoodchamber.com Bergen County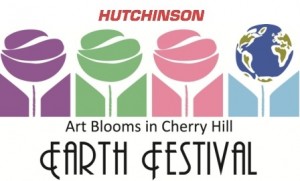 April 26 Cherry Hill Earth Festival 10am-2pm. Join the 5th annual Cherry Hill Earth Festival at historic Croft Farm. The event has grown to include a 25-mile bike ride benefiting Operation Yellow Ribbon and includes two and nine-mile family fun rides. With more than 60 planet-friendly vendors, educational and engaging displays and two stages of entertainment, we expect to draw at least 5000 people. Croft Farm, 100 Bortons Mills Road, Cherry Hill. 856-448-2205. http://www.sustainablecherryhill.org/ Camden County
April 26 Earth Day 5K Run/Walk for Liberty State Park and Fair Hudson 10am-4pm. Run/Walk: $25 Day of Event (included parking); Fair: Free (parking The HCIA in collaboration with LSP will hold a 5K Run followed by a Fair) . Liberty State Park, Jersey City. http://www.hcia.org/ Hudson County
April 26 Earth Day Celebration at the Essex County Environmental Center, 11am-4pm. Help celebrate Earth Day. Please come and join us. FREE! 621 Eagle Rock Ave, Roseland. Essex County
April 26 Come To The Alstede Farm-FREE Ice Cream Day 10am-6pm. All are welcome! Stop by any time between 10 am and 6 pm for a FREE cup or cone of our delicious homemade ice cream! While you're here, enjoy lots of fun farm activities! County Rte. 513S (Old Rte. 24W), Chester. 908-879-7189. alstedefarms.com. Morris County
April 26 Forget Me Not Family Fun Day in Union Beach 11am-3pm. Come one come all to the Forget Me Not Family Fun Day sponsored by Forget Me Not Families. Union Hose Company 1 located at 1224 Florence Avenue Union Beach. A day filled with fun stuff to do for the kids with no admission charge. There will be lots of activities some at no cost and some at a small cost, shop with our family friendly vendors, chances to win door prizes, an overall great inexpensive day out for the whole family. The vendors who are participating in this event are helping us raise funds and awareness for Alzheimer's disease, a disease that affects many families every day. bpfamilyfunday@verizon.net Monmouth County
April 26 from 11am-5pm Earth Day Manasquan Reservoir Environmental Center Join us for this family-fun day. Celebrate our Earth Day Extravganza with eco-boat tours, kids games, crafts, and special Earth Day exhibitors. 331 Georgia Tavern Road, Howell. Monmouth County
April 26, 2014 Healthy Kids Day at Your Local YMCA. Summer is the time for kids to get up, get out and grow. But for some kids, exposure to activities that stimulate the body and mind ends with the school year. In fact, research shows that kids are prone to gain more weight and fall behind in studies. The Y will celebrate Healthy Kids Day®, our national initiative to improve the health and well-being of kids. Over 1,500 Ys across the country are taking part in Healthy Kids Day, holding free community events that are open to all kids and families and filled with fun, active play and educational opportunities.
April 26 & 27 from 12noon-3pm Wool Days/Sheep Shearing at Historic Longstreet Farm. This weekend our sheep will be sheared. Gene Sheninger will return with his collies to show their herding skills. The Monmouth County Historical Association's Holmes Hendrickson house staff will demonstrate the way wool was used in Colonial America with spinning and weaving activities. Longstreet Farm will provide wagon rides between the two living history sites. 44 Longstreet Road, Holmdel. Monmouth County
April 27 11 AM – 5:00 PM Bayshore Waterfront Park Activity Center, Port Monmouth Discover cool coastal animals like whales, dolphins, crabs, and even tiny plankton during this interactive show and tell program. Tours will be given of the historic Seabrook- Wilson House, which dates back to the early 1700s. Tours will begin at 11:00 AM, 12:00 PM, 1:00 PM, 2:00 PM, 3:00 PM and 4:00 PM. Monmouth County
April 27 Party for the Planet! Earth Day Celebration at the Bergen County Zoo. Join the Bergen County Zoo for our 7th Annual Party for the Planet Earth Day Celebration! Visit exhibitors throughout the zoo or attend a special program in the Education Center to discover ways to connect to your local environment this Earth Day. The Party for the Planet event is FREE and open to all zoo visitors - so bring your friends along! All children will receive a Party for the Planet "passport". Get the passport stamped by the exhibitors and receive a small prize from the zoo. 216 Forest Avenue, Paramus. 201-262-3771 Bergen County
Sundays, April 27-October 26 from 1-4pm Open House of the Historic Seabrook-Wilson House The historic Seabrook-Wilson House, informally known as the "Spy House", will open its doors for self-guided tours. Come inside with your family and friends to visit the Seabrook-Wilson house, which dates back to the early 1700s. The house includes displays on the ecology of the bay and local history including the American Revolution. Enjoy views of New York City and the beauty of the bay while visiting this well-known historic house. 719 Port Monmouth Road, Port Monmouth, NJ 07758
Saturday, May 3 from 11-11:45am Drop-in Surprise Story Time at Deep Cut Gardens
Join us for a reading from a nature- or garden-related book. If it's cold or rainy we'll be inside the Horticultural Center, but if it's fair we will be out in the garden. A clue at the entrance will lead you to the secret spot! Open to ages 3 and up, under 18 with adult. FREE! 152 Red Hill Road, Middletown, NJ 07748
Saturday & Sunday, May 3 & 4 from 1-4pm Spring Cleaning! Hands-On History at Historic Walnford Have some good clean fun beating rugs, scrubbing clothes, and learning how elbow grease produced a clean house. Enjoy some hands-on history and gain more appreciation for today's technology 62 Walnford Road, Upper Freehold, NJ 08501
Sunday, May 11 from 1-3pm Blacksmith Demonstration at Historic Longstreet Farm See what the Blacksmith is making in his workshop. 44 Longstreet Road, Holmdel 07733
Sunday, May 11 from 1-4pm Threads of Time at Historic Walnford
Watch beautiful patterns appear as threads intertwine on our looms. From utilitarian rag rugs to intricate coverlets, learn more about the fibers, tools and techniques used to produce household textiles and clothing in the 18th century. Enjoy this free family activity this Mother's Day! 62 Walnford Road, Upper Freehold, NJ 08501
Sunday, May 18 from 11am-5pm Walnford Day
Experience some sights and sounds of the past with hands-on historical crafts, demonstrations, exhibits, music, milling, and horse drawn wagon rides. Formerly held in the fall, we've moved this annual event to May, so gather up your family and friends, pack a picnic, and head to Walnford for a (historically) fun-filled afternoon. 62 Walnford Road, Upper Freehold, NJ 08501
Sunday May 18, 11:00 AM – 5:00 PM Outdoor Adventure Expo at Turkey Swamp Park, Freehold
Learn about adventure opportunities in our area. Meet vendors for activities such as canoeing, kayaking, backpacking, climbing, skiing, and biking. Attend free lectures, demonstrations, mini clinics, and nature hikes. Test a variety of equipment. Bring the whole family for this adventure filled day. Event will run rain or shine. Free admission and parking.
Monday, May 26 from 12noon-3pm Decoration Day Celebration at Historic Longstreet Farm
This family holiday originated soon after the Civil War when women decided to decorate the graves of fallen soldiers. Today we call this special holiday Memorial Day. It was a time for family reunions and fun-filled visits. Join in the celebration as the staff of Longstreet Farm enjoys an old-fashioned Decoration Day. 44 Longstreet Road, Holmdel 07733
Kids Bowl Free This Summer Visit www.KidsBowlFree.com to register and receive 2 free games of bowling every day all summer long. Log on to their website to find a bowling center near you. Also don't forget about our Family Pass option that allows for up to 4 adults to bowl 2 FREE games every day all summer too. It's only $24.95 at your center and it allows parents, older children, adult babysitters and grandparents to join in the bowling fun too.
Back To Top