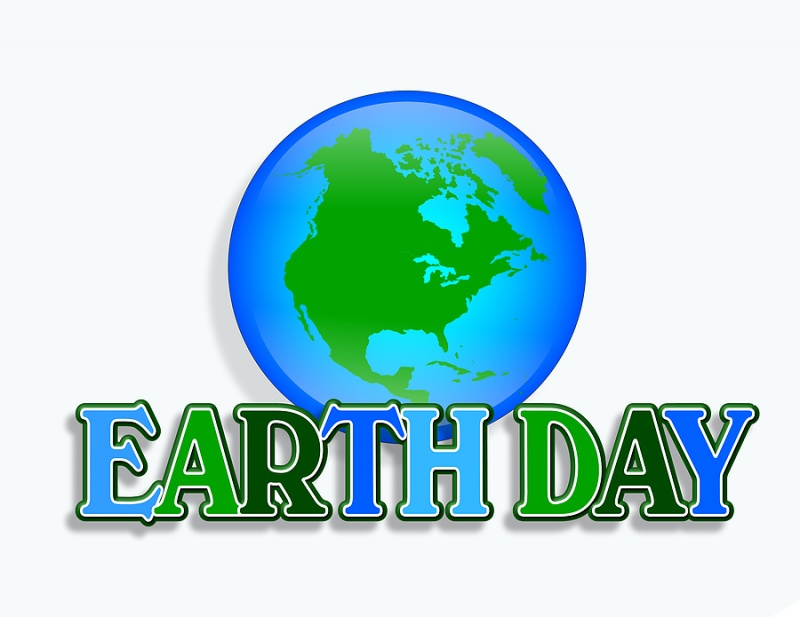 Earth Day is coming and there are plenty of Green Celebrations throughout NJ. Here is a list of special events to celebrate nature with numerous opportunities to participate in making our Earth a better place to live. Spend Earth Day at one of these venues and share a common goal of having fun and making a positive change for the future of the environment!
April 22 Spook Handy Earth Day Concert at Meaadowlands Environmental Center
Join us for a FREE celebration of our amazing planet and the life of Pete Seeger. Spook performed over 50 times alongside Pete since 2003 and attributes much of what he knows about songwriting and performing to him. His songs have reached as high as #6 of the folk radio charts and have been used in film and theater. Free. DeKorte Park, Lyndhurst. bergencountyaudubon.org
April 26 Earthfest Overpeck. 9am-6pm.
Hackensack Riverkeeper's first-ever Earth Day celebration. A festival featuring a recycled regatta, fishing derby, green vendors, live music, food, pharmaceutical take-back, open kayaking, recovery and rescue demonstrations, beer garden and more. 199 Challenger Road, Ridgefield Park. earthfestoverpeck.com/
April 26 Earth Day in Ridgewood. 10am-2pm.

April 26-27 Green Festival in NYC. 10am-6pm
Parents looking for fun family-friendly activities can bring their kids to Pier 94 to be a part of the largest and longest-running festival on sustainability and green living. Green Festival invites people of all ages to discover fun, practical and viable ways to integrate sustainability into their everyday lives. Pier 94, NYC. greenfestivals.com

April 26 Cherry Hill Earth Festival. 10am-2pm.
25-mile bike ride benefiting Operation Yellow Ribbon, two and nine-mile family fun rides. With more than 60 planet-friendly vendors, educational and engaging displays and two stages of entertainment, we expect to draw at least 5000 people. This year, we welcome Sustainable Camden County in supporting the festival and a new 25-mile bike ride. Croft Farm, 100 Bortons Mills Road, Cherry Hill.
April 26 Pennsauken's 2nd Annual Green Fair. 10am-1pm.
Planet-friendly vendors, educational and engaging displays and entertainment, we expect to draw a great crowd. This year, we we welcome Shredone Security Corp and their mobile paper shredding service and well as a computer and electronics drop off. Pennsauken Municipal Building, 5605 N Crescent Blvd, Pennsauken. twp.pennsauken.nj.us
April 26 Earth Day 5K Run/Walk for Liberty State Park and Fair Hudson. 10am-4pm.
Run/Walk: $25 Day of Event (included parking); Fair: Free (parkingThe HCIA in collaboration with LSP will hold a 5K Run followed by a Fair. fees may apply). Liberty State Park, Jersey City. www.hcia.org/
April 26 Earth Day Celebration. 11am-4pm.
Join us at the Essex County Environmental Center and help celebrate Earth Day. For the past 9 years, we have been providing short canoe trips to individuals and families, many of whom have never been in a canoe. 621 Eagle Rock Avenue, Roseland.
April 26 Northern Valley Earth Fair. 11am-4pm.
Come discover all things "Green" at the First Multi-town Northern Valley Earth Fair!- Free drawings, "Green" Vendors, Exhibitors & Demonstrations, Live Music & Animals, Kid's Arts & Crafts, Games, WoodsWalks, Educational Presentations, Giveaways, Refreshments & Much more, including Electronics & Vegetable Oil Recycling Collection; Home Office Document Shredding; Information on Energy Efficiency, Gardening, Green Cleaning,& Clean Water. Find out what your municipality is doing to make your town sustainable: Participating municipalities include Norwood, Closter, Cresskill, Northvale and Old Tappan (and counting)! 453 & 455 Broadway, Norwood. norwoodec.wordpress.com
April 26-27 Earth and Arbor Day @ Camden Children's Garden
Celebrate Earth Day amid the beauty of 4.5-acres of children's themed gardens and the Philadelphia Eagles Four Seasons Butterfly House. This festival includes planting activities, crafts and educational activities to learn about and to help celebrate Mother Earth. 3 Riverside Drive, Camden. www.camdenchildrensgarden.org
April 26-27. Save the Frogs at Adventure Aquarium
Our final week of Frogs: Nature's Messenger ends with "Save the Frogs" Weekend, a 2-day celebration of engaging and interactive activities to support the Save the Frogs Foundation, an organization dedicated to protecting amphibian populations and promoting an appreciation and respect of nature and wildlife. Enjoy opportunities to meet amphibians up-close throughout the day, interactive frog talks and more! During your visit, you'll learn all about these tiny but mighty amphibians – who are much more important to us than you might think. 1 Riverside Drive, Camden. http://www.adventureaquarium.com
April 27 Party for the Planet! Earth Day Celebration at the Bergen County Zoo
Visit exhibitors throughout the zoo or attend a special program in the Education Center to discover ways to connect to your local environment this Earth Day. Learn about eco-friendly products, programs and services available in our area.
The Party for the Planet event is FREE and open to all zoo visitors - so bring your friends along! All children will receive a Party for the Planet "passport". Get the passport stamped by the exhibitors and receive a small prize from the zoo. 216 Forest Avenue, Paramus
April 27 ACUA's 24th Annual Earth Day Festival. 10am-4pm.
The festival begins with a 'Colors of the Earth 5k Fun Run'. Over 100 environmental exhibitors and crafters will be on site. Entertainment by Bash the Trash, Valerie Vaughn, The Magic of Recycling, Woodford Cedar Run, Cape May County Park & Zoo's, and The Turtlesinger. Free workshops, hayrides, and tours of the Recycling Center, Jersey-Atlantic Wind Farm, and Wastewater Treatment Facility. Plus arts, crafts, games and more! 6700 Delilah Road, Egg Harbor Township. www.acua.com
April 27 Frogs! Hop to it for Earth Day @ Tenafly Nature Center. 2pm-4pm.
Amphibians, both predator and prey, play an important role in wetland ecosystems as indicators of environmental health and. After a short introduction, guests will meet several live frogs and a salamander. A short trek outside in search of local species will complete this nature experience. Pre-registration is required. 313 Hudson Avenue, Tenafly. tenaflynaturecenter.org.

Click here for more Earth Day Events and Activities
Back To Top