Kids In 4th And 5th Grade Are Skiing For Free This Winter In Pennsylvania
Posted by: NJ Kids Contributors - October 12, 2016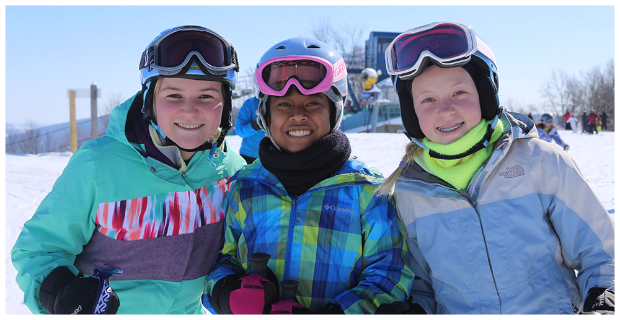 Learn to Ski and Snowboard
It's great to be a kid in PA! For generations, people have been learning to ski and snowboard in Pennsylvania. With over 20 ski areas that cater to beginners and experts alike, PA is where it all starts. Fourth and fifth graders who want to ski or snowboard are fortunate especially if they live in or near Pennsylvania. For the twelfth year, the Pennsylvania Ski Areas Association (PSAA) is making skiing or snowboarding free through their Snowpass program for youths in those two grade levels.
According to Linda Irvin, PSAA Executive Director, "Our Snowpass Program is designed to foster a child's love of skiing or riding, as well as the great outdoors. The goal is give kids the skills, confidence and passion for skiing or snowboarding that will last a lifetime."
Skiing and snowboarding offers families the opportunity to exercise outside together during the winter months. A ninety pound youth can burn between two and three hundred calories per hour skiing and/or snowboarding depending on their activity level. Skiing and snowboarding are listed among the activities included in the President's Challenge organized by the President's Council on Fitness, Sports and Nutrition. Children and adults can earn points toward a Presidential Active Lifestyle Award by skiing and snowboarding. The Snowpass program is designed to make it easy for parents to enjoy a day on the slopes as well, while professional instructors create a safe, fun, and educational environment.
Why a 4th & 5th Grade Snowpass Program?
To introduce 4th & 5th graders to the sports of skiing and snowboarding. Also, to remind families that spending time on the mountains is a healthy and FUN family activity.
Why Fourth & Fifth Grade?
This is a great age for children to learn a new sport with ease and to excel rapidly. Through the Snowpass Program and on-mountain experience, students can see the lessons of their 4th & 5th grade science studies in action (such as water resources at work, geology structure, and the physics of lift mechanics). Also, ski resorts are a part of Pennsylvania history.
For more information: http://www.skipa.com/njk
Back To Top
---
Posted by:
NJ Kids Contributors
|
October 12, 2016
Subcategories:
Fall Fun Things To Do
|
Winter Fun Things To Do
|
Free or Cheap Places to Travel