Spring Lake Day Camp: North Jersey's Premier Day Camp
Posted by: NJ Kids Contributors - January 28, 2017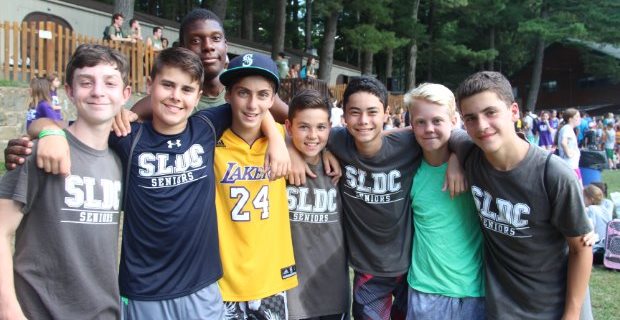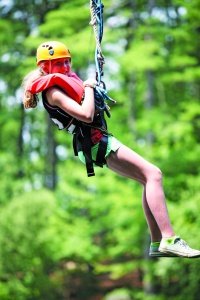 Celebrating 29 years in business, Spring Lake Day Camp of Ringwood has been providing a well-rounded program, including daily swim instruction, general swim, catered hot lunches, professional sports, arts, and adventure programs for more than two decades.
Its age-appropriate program focuses on campers' individual needs and helps them form life-long friendships, skills and memories. Its mature staff and state-of-the-art facility cannot be matched. Spring Lake, headed by owners/directors Mitchell and Michelle Kessler, offers air-conditioned door-to-door mini bus transportation. 4-, 5-, 6-, 7- and 8 week sessions are available for boys and girls ages 3 - 15. Our camp dates are June 26th through August 17th. Our full day program for ages 4-15 runs from 9:00am to 4:00pm. Our "Mini Camp" program, 9:00am to 1:20pm, is available for 3 and 4 year olds. The daily hot catered lunch & transportation, and camp shirts & bags, are included in the tuition.
Once you visit Spring Lake Day Camp, you will see the difference, and understand why its campers look forward to the summer all year long. Give your child the gift of Spring Lake Day Camp, North Jersey's Premier Day Camp. Join the owners and staff for an Open House on Sat. 1/28, Sun. 2/5, Sat. 2/25 -- 10am-1pm (2/5 9-12) | RSVP NOW.
Spring Lake is located at 234 Conklintown Road, Ringwood. For more info, call 973-831-9000; visit the camp's web: www.springlakedaycamp.com; or send an e-mail to info@springlakedaycamp.com.
Back To Top
---
Posted by:
NJ Kids Contributors
|
January 28, 2017
Subcategories:
Feature Summer Camps