May 15-21: Festival and Fairs in NJ! Fun Activities for the Whole Family!
Festival and Fairs in NJ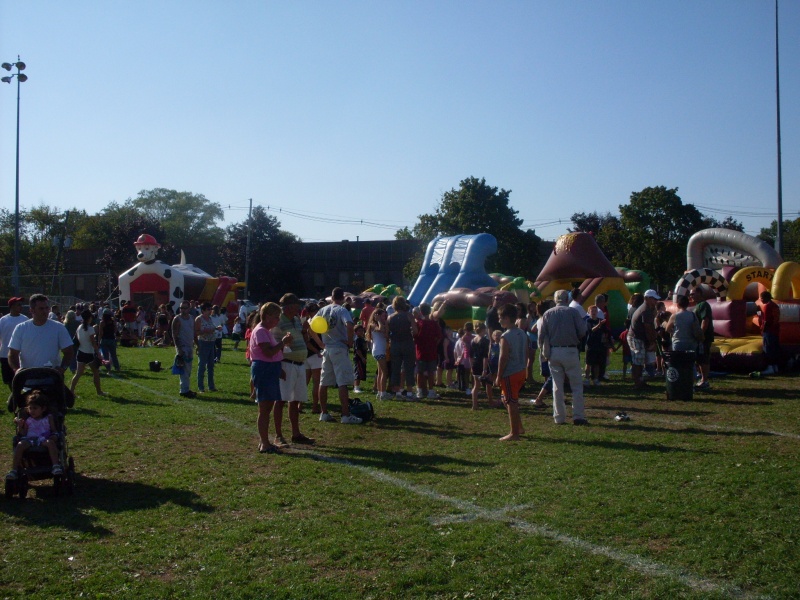 Fun Outdoor Activities for Whole Family New Jersey is loaded with special NJ festivals and fairs that the entire family can enjoy. NJ Kids has collected these fabulous ideas below. Your kids will be sure to find interactive and engaging things to do. May 3. Hooked on the HudsonFishing contest, exhibits & more with the Hudson River Fishermen's Association * Fishing contest begins at 8 AM, exhibits, etc. from 11 AM, at Ros.... Link
Link to Festivals and Fairs
Link for Shows and Performance
Link to Family Fun Events
---
WEEKEND CALENDAR
Here is just a sample list of what's going on this weekend!
Go to our website for lots more!!
Family Fun Day
Saturday, May 17, 10:00 AM - 02:30 PM
Free, outdoor family oriented events all afternoon. Demonstrations along with family vendors and resources to help you have a happy and healthy Monmouth County family. Giveaways, prizes... Long Branch. Link

Rutherford Multicultural Festival
Saturday, May 17, 12:00 PM - 07:00 PM
International Food, Dances and Music from around the world! Music, Dance, Food from around the world, Crafts, Games, Face Painting, Salsa Dancers, Irish Dancers, Biwanko - Japanese drummers... Rutherford. Link

Homeschool Convention at New Jersey Convention and Exposition Center
Saturday, May 17 - Sunday May 18
Workshops - Exhibitors - used Curriculum - plus a children's program. Edison. Link

Bluegrass & Barbecue Festival at Tuckerton Seaport
Sunday May 18, 11:00 AM - 05:00 PM
Kick-off the summer with the down home sounds of bluegrass and the sweet smell of barbecue. Crafters, vendors, food, refreshments, family activities, demonstrations, decoy carvers, boat building and b... Tuckerton. Link

Junior League of Bergen County's 10th Annual Touch-a-Truck
Sunday May 18, 10:00 AM - 02:00 PM
What child doesn't dream of sitting behind the wheel of a fire truck? At Touch-A-Truck, those dreams can become a reality. This fun-filled day allows children and their parents to view, climb, ... Paramus. Link
---
FEATURE EVENTS
CHILDREN'S SPECIALIZED HOSPITAL WALK N' ROLL
Saturday, May 17, 2014
Johnson Park - Violet Drive, in Piscataway

This event has welcomed thousands of supporters each year to enjoy a 1, 2.5 or 5 mile walk or roll around Johnson Park. Immediately following the walk supporters will enjoy the free carnival where everyone can enjoy live music, games and prizes, food, and learn about special needs all for free.

To sign up, visit www.childrens-specialized.org/walknroll, or call 908-301-5479.

Children Specialized Hospital is the largest provider of pediatric rehabilitation services in the country. Link
---
FREE AND FABULOUS EVENTS
BOTANICAL GARDEN, SKYLANDS: THE GARDEN OF THE GARDEN STATE

Wander through 96 acres of formal gardens, or along gentle paths winding through the woods. Each month, there are new blooms and hundreds of varieties. BONUS: Incorporate a hike and explore miles of marked trails among the 1000 acres of woodlands. Find out about structured walks that's right for the season. Link
Click here for more Free and Fabulous Ideas
Click here for Free and Fabulous Family Outing
Click here for Fabulous and Free Zoos
Click here for Free and Fabulous Nature Centers, Parks and Outdoor Spaces
Click here for Free and Fabulous Museums
Click here for Fabulous and Free Historical Sites in New
---
FEATURE FIELD TRIP IDEA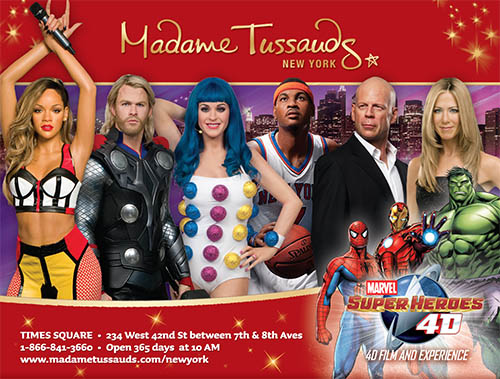 MADAME TUSSAUDS NEW YORK

There's so much to see and do at Madame Tussauds! Get up close and personal with over 220 life-like wax figures of the biggest stars and icons in entertainment, sports and history. From Marilyn to Madonna to Gaga, there is a star for every generation. Experience the magic of our Cinema 4D theatre, delivering 3D technology with the latest in 4D special effects! Scare yourself silly with the dark side of Madame Tussauds in SCREAM, our live-actor filled experience, and celebrate New York's greatest icons in The Spirit of New York! Located in the heart of Times Square, no visit to NYC is complete until you've experienced the world famous Madame Tussauds. Link
Ideas for More Field Trip and Outings!
Ideas for Family Getaways and Day Trips
Ideas for More Family Outings and Day Trips
Ideas of Things to To in NYC
Back To Top
---