Use Field Trips for Cross Curriculum Learning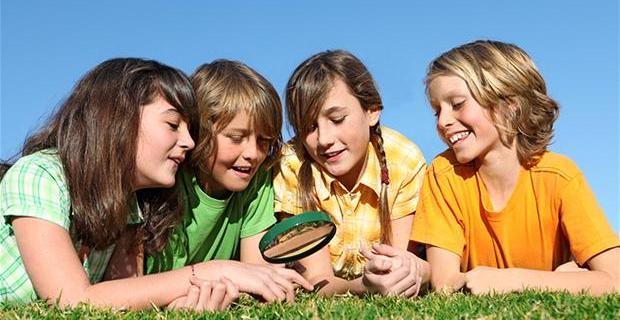 Why not mix it up and incorporate a science, history and language art lesson?
There's nothing like the thrill of going on a Field Trip – and whether you are looking to supplement a lesson on history, science, or language arts, it's usually pretty easy to find an appropriate spot. Sometimes, however, you need to think out of the box. Certainly you can learn about water at the science museum, but why not incorporate a lesson on H2O at an indoor water park or a Jersey beach? Or how about teaching math skills as you collect pine cones at the local arboretum, or learn about flight at a butterfly garden. Many sites can cross the curriculum barriers – and by mixing it up, not only will you keep the kids engaged, but will also probably open their minds to how interconnected everything they learn is. So, if you're ready for some novel Field Trip spots and ideas, read on!
JERSEY SHORE:

We are Jersey Strong, and the shore is a great way to supplement a number of curriculum lesson and help support the communities that are still recovering from Hurricane Sandy. The beach is perfect for science (water, water, everywhere), history (learn about the role of NJ Maritime history at any number of seaports and lighthouses), and language arts (just sit on the sand and give the kids some paper - what better inspiration for a story or essay) as well as highlighting environmental and ecological themes. Then, of course, you've got aquariums, boardwalk games (what a great lesson on statistics!), indoor water parks, historical sites, parks, and gardens.
ARBORETUMS, PARKS AND RESERVOIRS:

are also great places to enforce cross curriculum learning. For younger children, a walk along a wooded path can be augmented by a scavenger hunt as they search for different plants, trees, and animals (a math lesson on graphing their findings), which can lead to a talk about migration or forest regrowth; for older children, a trip to a reservoir can not only teach them the skills of seining, but also about pollution and ecology – which can then be used in a Language Arts lesson as they write a persuasive piece on ways to help save the environment.
DISCOVERY MUSEUMS:
Discovery Museums are the perfect place to bring elementary aged children – the hands on exhibits let them learn as they touch, smell and think. And best of all, they will never even know that they are bridging the curriculum. Push a shopping cart through a miniature supermarket allows the children to use math skills by adding up orders and sorting skills by replacing the items on the appropriate shelves – and all this pretend play is the perfect team building environment. Who is the cashier? The shopper? The bagger? Working together is one of the most important lessons a child can learn.
Many sites can cross the curriculum barriers - and by mixing it up, not only will you keep the kids engaged, but will also probably open their minds to how interconnected everything they learn is.
HISTORIC SITES:
A visit to a Historic Site can immerse students in a variety of curriculum lessons. You get the straight history lesson, of course, but as you hike around the site, why not discuss the terrain of the land and how that affected the people who lived during the time; talk about the foods of that period and perhaps try an old-fashioned recipe, incorporating measurements and fractions; watch demonstrators milk a cow or make a horse shoe and have the kids create a story or first person narrative that takes place during that time in history.
TEAM BUILDING ACTIVITIES:
Middle and high school students (and even some upper elementary school aged children) will enjoy and benefit from Team Building Activities – and they are the perfect cross curriculum lesson. Instead of bringing in someone to work with the students in the classroom, why not incorporate their lessons into a visit to a camp (many camps rent out their facilities during the off seasons) or head to mountain – many ski resorts turn into hiking spots and outdoor adventures during the spring, summer and fall. Why not get them working together while hiking through the woods, or zip lining over the treetops, or cooking lunch over a campfire.
NEW YORK OR PHILADELPHIA
Finally, whether your city is New York or Philadelphia – the possibilities are endless! There are museums, walking tours, historic sites, world famous parks and gardens. There is a spot for absolutely every subject – and nothing needs to simply mirror the lesson: turn the kids into tour guides. They can write about their adventures (or for older children, they can create a video diary). Take a walking tour of the Lower Eastside and learn the history of the tenements while understanding the math of the day and how much it cost to purchase items in the late 1800s (and then see if they can figure out the rate of inflation); discover Egyptian mummies at a museum and learn about the science of embalming and Egyptian art; even "fun" places such as a wax museum can teach about history, science and the art of creating the figures.
Turn the kids into tour guides! They can write about their adventures.
Or for older kids, they can create a video diary or start a class blog.
Or turn them into young photographers!
Back To Top
---
Subcategories:
Organized Field Trips Tips
|
Fall Fun Things To Do